Profile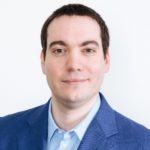 Jose Martinez-Gonzalez
Curriculum Vitae
Education:

University of La Rioja

Qualifications:

PhD in Chemistry, BSc in Chemistry

Work History:

University of La Rioja (Spain, PhD student), University Autonoma de Barcelona (Spain, Postdoctoral Researcher), University of KwaZulu-Natal (South Africa, Postdoctoral Fellow), University College Dublin (Ireland, Postoctoral Researcher), ISIS neutron and muon Source (MSC Fellow)

Current Job:

Marie Skłodowska Curie Fellow (Rutherford International Fellowship Programme)

Employer:

ISIS Neutron and Muon Source

My connections to STFC science and technology:

I am working at the ISIS Neutron and Muon Source that is part of the STFC
Favourite thing to do in my job: I play with neutrons ... Is there something cooler?

About Me

I'm a chemist I like to be in the laboratory, mixing things, discovering how nature works without explosions.

Read more

I am from the north of Spain. I grew up in a region called La Rioja, which is famous for wine. Since I was little I liked sciences and that's why I ended up studying chemistry. I learned English at school as a second language, and I continued to perfect it at the high school and the University.

When I finished my degree, I decided that I wanted to dedicate myself to research. I started in my hometown trying to understand how proteins work. After four years, I went to the Autonomous University of Barcelona, to investigate how the dust of the stars can facilitate reactions in space. After that, I went to work in South Africa at the University of KwaZulu-Natal in Durban, where I investigated the possibility of discovering new medicines for hepatitis C. Then, I move to University College Dublin, where I began to study how water interacts with surfaces that led me to my current job.

I love football and basket, I am Spanish National Teams Supporter. Also every time I have time I like to go swimming in the pool or if I have a little more time, make a trip through the mountains. I love video games. I started with an old Gameboy and the Tetris, and although right now I do not have so much time for it, I usually try to play a little, remembering those days.

My Work

See how water dances on different surfaces

Read more

My job is to see how water interacts with different materials. To do this, I use a unique machine in the United Kingdom that is a neutron generator, To do this, I use a unique machine in the United Kingdom that is a neutron generator. Neutrons have the advantage that they allow us to make an image of how the atoms interact with each other. They also allow us to know how they move in very very small places.

In addition to these experiments, I also work with computers that allow me to make movies and models of what happens in the experiments. So we can try to understand what is happening and make a prediction if we change the conditions.

My Typical Day

Office, Laboratory, Meetings and Relax?

Read more

My typical day of work depends on whether or not I have programmed experiments.
The days without experiments, the normal thing is to be in the office with the computer, reviewing the results of the previous experiments or preparing the experiments in the computer (simulations). I also read articles from work that other scientists do.

The days with neutron experiments are usually more active. You have to be in the experiment booth, preparing the samples and checking that everything is good (you have to be careful with the samples because they sometimes emit radiation). These days, we do not watch the clock, sometimes you can throw yourself several days in the cabin, only going out to eat or sleep.

Also, there are other days, which I enjoy especially, which are the days of preparation of the samples. These days, I go back to my university days, putting on my lab coat and working in the laboratory, using a humidity chamber, or a desiccator, to change the amount of water that interacts with each sample.

What I'd do with the prize money

Make more schools can have The Game of Brainy Roles

Read more

I am part of the development of a didactic tool called The Game of Brainy Roles. It is a role play in which we try to teach different aspects of science so that students can feel the day-to-day work of a scientist in a research group.

If I won the prize, I would use it to print this material and send it to schools in depressed areas of the United Kingdom to have access to this novel teaching tool. I think that one of the most important things that a researcher has to do is to make his knowledge accessible to everyone.

My Interview

How would you describe yourself in 3 words?

curious, persistent and enthusiastic

What or who inspired you to follow your career?

All my science teachers

What was your favourite subject at school?

Science

What did you want to be after you left school?

I wanted to be a physicist

Were you ever in trouble at school?

Only a few times

If you weren't doing this job, what would you choose instead?

I would be a high school teacher in Spain. I have always liked teaching and I think I would be a good teacher.

What's your favourite food?

Spanish omelette and Tapas

What is the most fun thing you've done?

Photographic safari with friends in South Africa

If you had 3 wishes for yourself what would they be? - be honest!

1) Have a stable position and not have to be asking for projects every 1-2 years. 2) Have time to enjoy more of my family and my friends who are in Spain. 3) have a couple of wishes more.
---
---